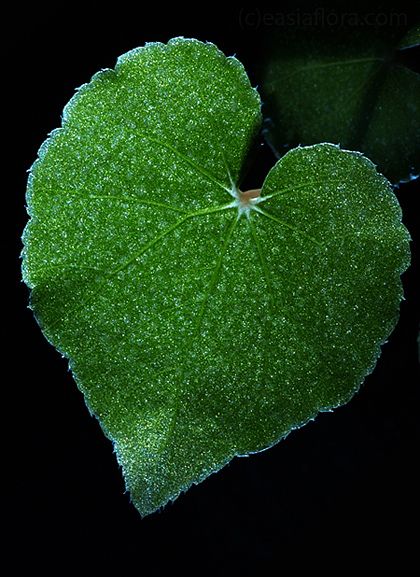 L is for the way you look at me
O is for the only one I see
V is very, very extraordinary
E is even more than anyone that you adore can ....

Nat King Cole is irreplaceable.

Begonia bataiensis is a dimunitive Vietnamese species from the karst outcrop, Ba Tai mountain, very recently described for the first time by Ruth Kiew in 2005. This is a treasured gift from a feverish collector.... : )

Looks like Picassa is having serious problem, switching to photobucket to rush out for this Valentine post.....