We all know babies are precious....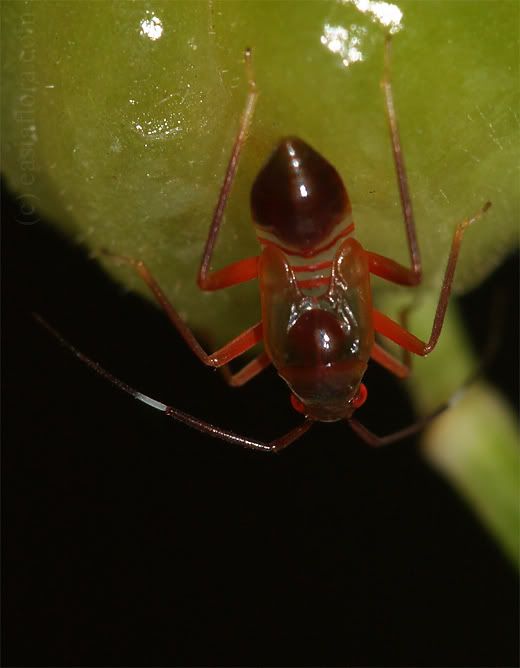 but this minute nymph sitting on the unripened pod of a Globba is a gem.

We were trekking in a threatened peat swamp forest in Johore, Peninsula Malaysia. The peat is formed in wet, seasonally waterlogged areas where decomposition of the organic matter was slowed due to low oxygen content, and hence lower bacterial activities. The whole area is rapidly cleared for oil palm plantation and we witness new devastations in every renewed visits. Fortunately, the plunge in international crude oil price right now should dampen the demand for so called "bio-fuel", which paradoxically, lay claims to be an environmentally-friendly substitute.

I am hoping the oil price will stay that way - it will certainly benefit both men and beasts, at least until greenhouse effect take over.

The next few posts will feature some flora and critters from this forest.